There is a fatal flaw in New Year's resolutions that extends to the majority of goal-setting: we all typically will bite off more than we can chew, and our intentions are simply unrealistic.
Thanks to this, we end up failing, inevitably, and feel guilty and filled with self-loathing by the time February rolls around!
This article outlines tips and tricks to setting resolves that will last. They are things that are not just doable, but enjoyable as well, and, thanks to this, will eventually become second-nature. You will forget that they were once a task you had to set yourself, and will find them as easy and fun to do as playing the online blackjack has to offer is.
Make a Point of Taking Time for Yourself
All of us are guilty of prioritising other people over ourselves, and as such see the new year in feeling stretched too thin, overextended, and, often, resentful. Take this as a period of learning for yourself, grow from the experience, and start implementing this lesson in 2018.
Give yourself permission to say no, and make sure that there is time for your own needs, desires, and wants in the new year. Whether it is organizing your wardrobe, doing a workout you love, or binge-watching your favourite show after a long day at work, make sure you have set time aside to fill your own cup before attempting to fill others'.
Stop Doing That Workout You Hate 
This is your year, and your time. You don't have to jog every morning in order to lose weight, you don't have to make time to step onto the treadmill, and you don't have to hit a Zumba class every Wednesday evening.
If you hate doing these things, why are you forcing yourself to do them? If it's because you feel you have to, you're wrong. Use this new year to find an activity you really enjoy, and watch the results come quicker than you can say daily exercise!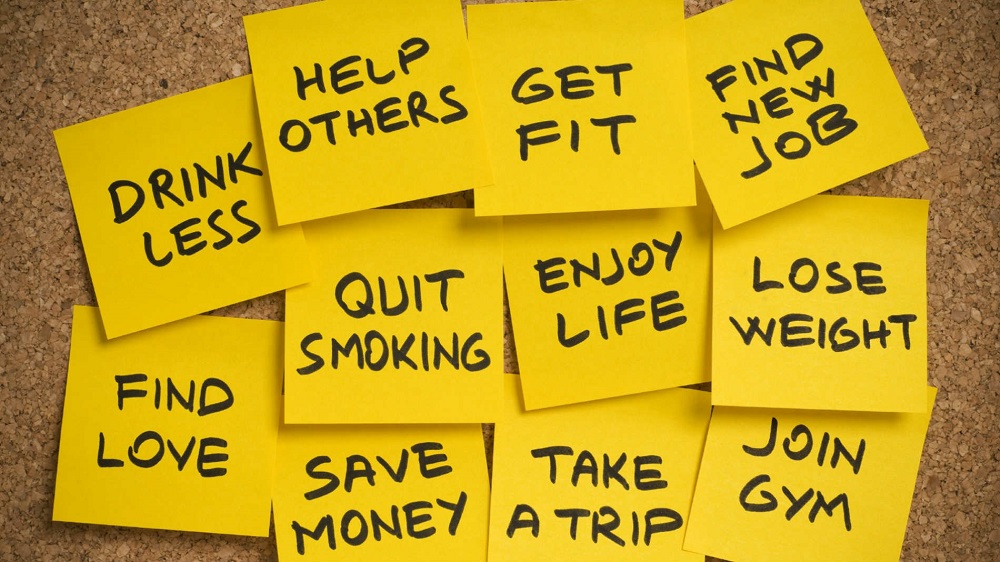 Unplug a Little More Every Day 
You don't have to break up with technology completely, something which is, for the most part, simply not possible anymore, but you can do small things to unplug your various devices and reconnect with yourself, your loved ones, and your environment.
Maybe you veto checking your emails before you have finished your first cup of coffee, or charge your phone in another room to ward off the habit of falling into late night Wiki-holes.
You could even make a tech-free day once a week -think Meat Free Monday with a twist, but try to find something that pulls you out of this habit and replaces it with one that will see you feeling better and more refreshed.
Learn One New Healthy Recipe that You Love 
It is more than possible to learn how to make one new dish over the course of 365 days, and while this may take some trial and error, even the process may well be enjoyable.
Once you have hit on a new dish that you really enjoy make sure you work it into your weekly meals, and you will find yourself enjoying all the parts of the process of eating better over the longer-term.